Tri-Star Motors Blairsville is pleased to announce we helped raise an astounding $3,000 for the Blairsville Elementary PTO during our Ride and Drive Event! The money will help fund field trips, book giveaways, and sponsors assemblies for Blairsville Elementary students.
"A big thank you to Tri Star Motors for the donation represented by this 'big check'," said Mary Aikins, event organizer. "Tri Star continues to provide support and service to the community and especially to our local school. We hope to make this an annual event!"
It's our pleasure, Mary!
Tri Star Ford Supports PTO
Ride and Drive Event Benefits West Hills Schools
Kittanning, PA  -  Tri Star Ford of Kittanning announces their donation of $2590 to the West Hills PTO raised during their October Ride and Drive Event.  Accepting the "big check" during the January 18th presentation at the Ford dealership was Tonya Cribbs, West Hills PTO President.
"We are pleased to be making this donation to our local PTO and would like to thank the many parents, teachers, and family members who took time out of their day to come test drive a vehicle from our new models," said August Pompelia, General Manager at Tri Star Ford in Kittanning.  The Ride and Drive Event was held on October 27th in conjunction with the Fall Family Festival and Walk-A-Thon in support of the West Hills schools.
Through the generosity of the dealership and participating area residents, the PTO will be able to fund field trips for West Hills Primary and Intermediate students.  A favorite destination is the Children's Museum in Pittsburgh and an in-house field day event is also planned for this year.
  "We are very grateful to the Tri-Star Dealership and all of their employees that attended our Fall Family Festival and Walk-A-Thon.  Having the Ride and Drive Event as part of our larger event was a huge success," said PTO President Tonya Cribbs.  "We look forward to another successful event with you next year!"
From left to right: Brian Dosch (Salesman), Tonya Cribbs (PTO President), August Pompelia (General Manager), Rod Graham (Finance Manager), Sarah Kundla (Event Coordinator/Executive Assistant)
TRI-STAR BLAIRSVILLE RAISES THOUSANDS FOR ALICE PAUL HOUSE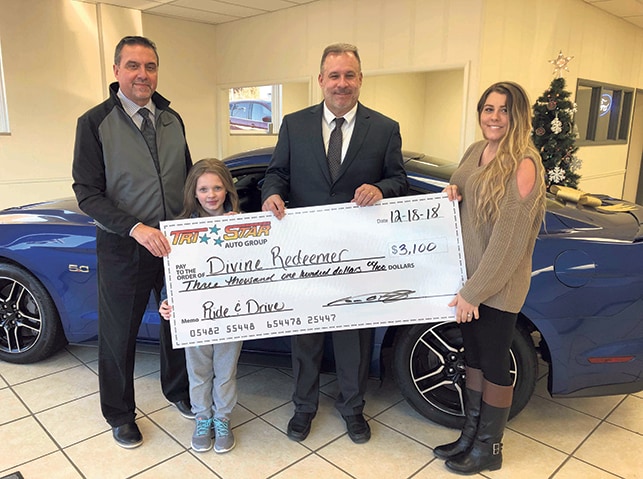 Tri Star Helps Ford City Students Reach for the Stars
FORD CITY, PA - On September 7th, Tri-Star Ford of Kittanning partnered with Ford Motor Company to host a "Drive-4-UR-School" test-drive event to help raise money for Divine Redeemer School of Ford City, PA. The dealership, part of the Tri Star Auto Group, brought brand new Ford vehicles to the Catholic school to be used for a one-day, test-drive event in which a $20 donation was made to Divine Redeemer for every test-drive taken.  Dozens of local residents gave of their time and stopped out to the event to participate and Tri Star and Ford Motor Company made a $20 donation for each participant.
The fundraiser brought in $3,100 which was used to supplement instructional and educational materials for Divine Redeemer's Computer Lab and Maker Space Room, which supports their Robotics and K-Nex Stem classes. Divine Redeemer School has been educating children since 1891, when it was first established as the St. Mary Catholic School.
Kevin Sergent, owner of Tri-Star Motors which includes almost a dozen locations throughout western Pennsylvania said "Tri-Star Ford is proud to support local schools, teachers, and students.  We are thankful that so many local folks stopped out to support the school and make this fund-raising event successful."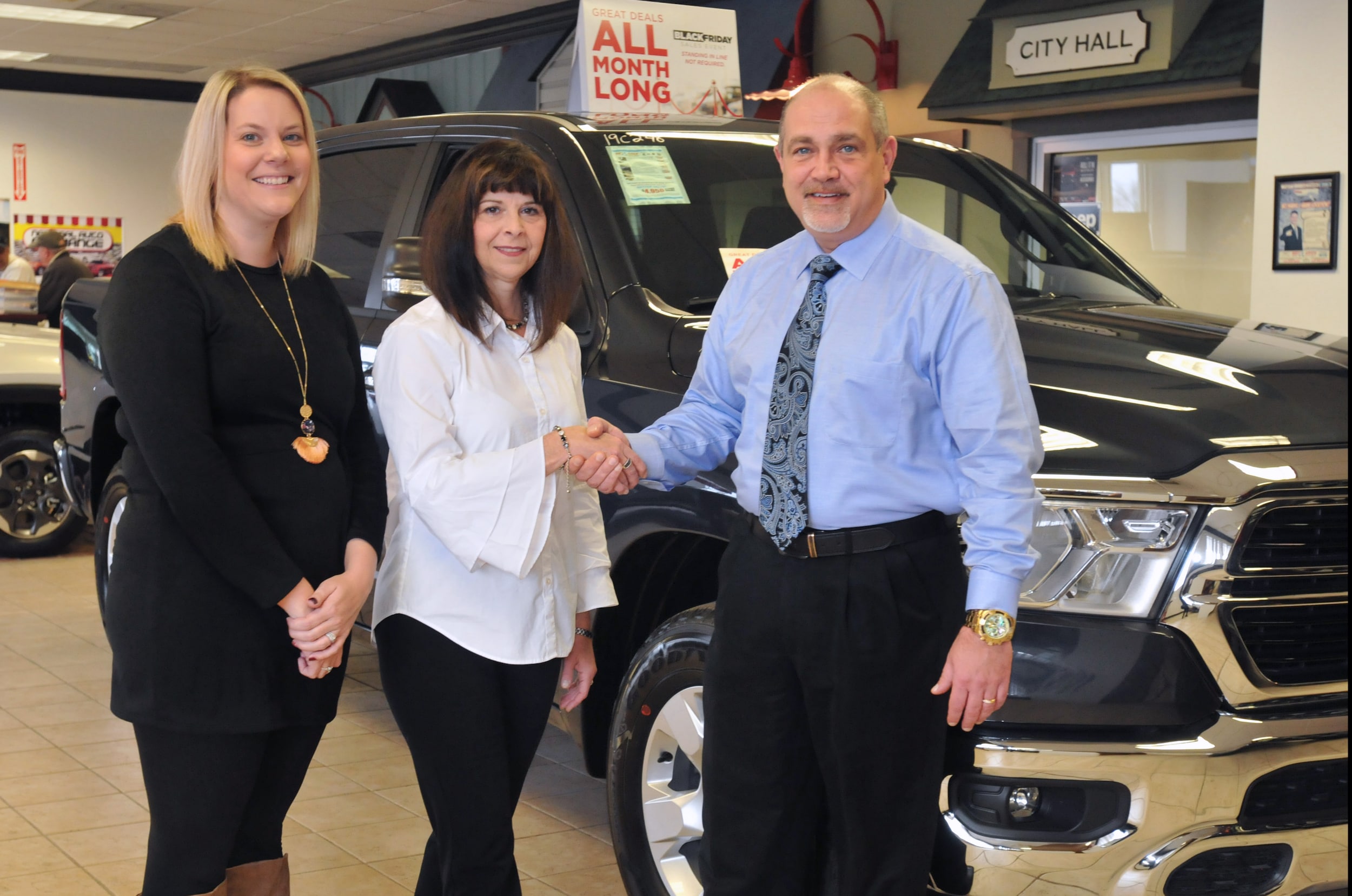 BLAIRSVILLE, PA - Tri-Star Motors' test drive event for the non-profit Alice Paul House, raised $3,500 at their Ford, Chrysler, Kia dealership on Route 22 in Blairsville, Pa, on Saturday, October 20th.  Alice Paul House is a comprehensive, victim service center in Indiana County.
From 10am-2pm, Tri-Star Motors pledged a $20 donation to the Alice Paul House for every person who test drove a new or used car. Dozens turned out for the test-drive event, raising $3,500 in donations.  APH plans to use the funds to help erect a new facility in Indiana, Pa.
Tri-Star Motors is a group of ten auto dealerships across Western Pennsylvania with locations in Armstrong, Cambria, Fayette, Indiana, and Somerset Counties.
Alice Paul House has been providing services to victims/survivors of domestic violence, sexual assault and other serious crimes, as well as to juvenile offenders for more than 35 years. They provide services to all men, women and children regardless of age, sex, ethnic background or sexual orientation. These services are provided at no cost to victims and are CONFIDENTIAL.
Audia Boyles, Executive Director of Alice Paul House, had this to say of the event, "not only was the event with Tri Star fun and interactive, but also a great support of Alice Paul House's need for a new facility.  Thank you Tri Star!"also a great support of Alice Paul House's need for a new facility.  Thank you Tri Star!"