Locations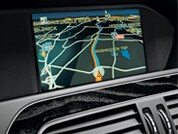 Welcome to Tri-Star
At Tri-Star, we believe that searching for a car to buy should be a process that you enjoy, and we commit to that by giving car shoppers around Western Pennsylvania a wide variety of dealers, brands, and models to look at. Beyond the diverse selection of vehicles we have for sale, it's our staff and community-oriented approach to selling cars that have made us one of the most popular dealer groups in the area. There's a lot to consider when going to a dealer as you search for a
new vehicle
to buy, so get more info on why you should consider us below! 
Ram Trucks in Uniontown, PA
Year after year, the truck class is the most popular among those visitors to our many dealerships, and our new Ram truck offers are often the ones that drivers pick. The Ram 1500 Crew Cab especially stands out because it is an unsurpassed model in its class for towing capability and comfort, but if you need more power, the Ram 2500 Crew Cab won't ever let you down.
Jeeps SUVs in Somerset
When you want an SUV that can explore where others can't, the Jeep brand remains the most trusted. Classics like the Jeep Wrangler and Grand Cherokee are tried and true options for off-roading while models like the Jeep Cherokee, Renegade, and Compass are more practical SUV options that still have that adventurous spirit.
Ford Trucks in Kittanning

If you're more loyal to the Ford brand, we have two Ford dealers in the area where you can go for models like the class-leading Ford F-150 or the larger Ford F-250. Of course, there are SUVs for sale like the Ford EcoSport and Escape as well as sporty sedans like the Ford Fusion.
Nissan Models in Uniontown
Nissan is another manufacturer with a mix of capable trucks, like the Nissan Frontier and Titan, SUVs like the Nissan Rogue, and sedans like the Nissan Altima and Sentra, and you can find all these models at our Nissan dealership!
Chevrolet Sedans, Trucks and SUVs in Uniontown, PA
Are you in a market for new or used car SUV or truck in the Uniontown, PA area? Visit Tri-Star Chevrolet of Uniontown for your new and used Vehicles and Don't forget to check out our vast inventory of Chevy Trucks like the Silverado and Colorado. If you are in the market for a sedan, check out the Camaro, Malibu or Cruze and if SUVs are your preferable vehicle. Check out the Equinox, Blazer, traverse new Chevy Blazer, Equinox, Trax, or the Tahoe.
Kia Cars Near Greensburg
The Kia brand has made headways into America with their commitment to value and quality vehicles, and we offer several that many drivers are currently enjoying. Sedans like the Kia Optima and Forte provide drivers many options with the trim levels and packages they offer while the two-row Kia Sportage and three-row Kia Sorento are wonderful SUV options. There's also a new mid-size Kia SUV arriving soon in the Kia Telluride!
Dodge Performance Models Around Blairsville
Looking for a car that gives you total control over some of the most powerful engines on the road today? The Dodge model lineup includes the Charger, which has clear muscle car heritage, as well as fun-to-drive SUVs like the Durango and Journey. There's also the Dodge Grand Caravan for families looking at minivans.
Chrysler Models for Sale Around Indiana, PA
One of the original American automakers, the Chrysler lineup includes the always-stunning Chrysler 300, a mid-size luxury sedan that is comfortable and offers a V8 engine, and the Chrysler Pacifica, a minivan packed with innovation to help out families.
We Also Have Used Vehicles for Sale at Our Dealerships
Many car shoppers around Johnstown prefer buying used vehicles over a brand-new model, and we have plenty of pre-owned cars, trucks, and SUVs for sale! Our dealerships each have their own unique used vehicle inventories, but you know you're getting value and a quality vehicle at any of our Tri-Star dealerships in the area!
Our Dealerships Help Customers with Their Car Loans and Leases
Whether you're looking at a new truck for your business or a used car for your commute, the car finance departments at each of our locations are the ones to turn to when figuring out a loan or lease plan. We have staff on hand that excel at explaining the car loan options available to car shoppers with different credit histories, and other financial tools can give you a better idea of what to expect.
Already Own a Car You Love? Get it the Service and Parts it Needs at Tri-Star!
Tri-Star isn't just a car dealer group either as we have vehicle service centers on-site at many of our dealerships. You can bring your vehicle in for something as small as a wiper blade replacement or something as vital as a brake inspection, and you can order car parts from us to do the work yourself!
Tri Star Ford, Chrysler, Dodge, Jeep

Ram, Kia, Fiat

930 Route 22 West

Blairsville, PA, 15717

Tri Star Chrysler, Dodge, Jeep, RAM

404 North 4th Street

Indiana, PA, 15701

Tri Star Uniontown

Chrysler, Jeep, Dodge

2 Superior Way

Uniontown, PA, 15401

Tri-Star Nissan

4 Superior Way

Uniontown, PA 15401

Tri Star Ford Kittanning

151 Walnut St,

Kittannning, PA, 16201

Tri-Star Chevrolet Uniontown

5209 Pittsburgh Road EXT

Uniontown, PA, 15401

(833) 510-5556

(724) 349-9020

(833) 255-9768

(888)-754-3414

(888) 389-0181

(888) 812-4147
*Tri Star must be given the opportunity to beat the first bona fide competitive offer on any new vehicle. Tri Star reserves the right to purchase the vehicle from the competitive dealer and sell to the consumer below bona fide competitive offer. Vehicle comparison must be identical. Customer is responsible for all taxes, title and document fees. Excludes trade-ins. Prior sales excluded.