Locations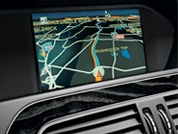 Welcome to Tri-Star
Tri-Star is Proud to Serve Our Customers throughout the Blairsville, Kittanning, Johnstown, Greensburg, Indiana, Somerset, Tyrone and Uniontown PA Area
At Tri-Star, we always strive to be the number one automotive solution for drivers throughout Blairsville, Kittanning, Johnstown, Greensburg, Indiana, Somerset, Tyrone and Uniontown PA! We achieve that goal by supplying a vast selection of new and used cars, simple financing solutions and exceptional auto repairs and service. Of course, it's our legendary customer service that will keep you coming back to us year after year!
If you're in the market for a new car, you know to trust Ford, Chrysler, Dodge, Jeep, RAM, Nissan and Kia. For that reason, Tri-Star keeps a wide range of new Ford F-150, Jeep Cherokee, Ram 1500, Dodge Grand Caravan and Nissan Rogue vehicles in stock. Be sure to take a look at what currently have to offer, and be sure to contact us with any questions. Of course, if a test drive is in order, we're more than happy to set one up at your convenience.
We're well aware not everyone is looking for a new car out there, and if you're one of those people, we also have the solution for you, too! If you're being budget-minded or simply desire a certain ride and don't mind it having some miles on it, at Tri-Star, you're going to find many high quality used car. There's a selection of many used Ford, Chrysler, Jeep, RAM, Dodge, Kia and Nissan vehicles, which we carefully curate to make sure you get reliable and efficient transport, as well as an affordable option, so you certainly feel like you're getting a ride you're going to love.
Want to Talk Auto Finance? Here at Tri-Star, We're Ready to Help Blairsville, Kittanning, Johnstown, Greensburg, Indiana, Somerset, Tyrone and Uniontown PA Drivers Like You
So, you've found the vehicle you most desire. You want to go home in it. We want you to go home in it. But, all the details must be sorted out when it comes to financing. That's where our Ford, Chrysler, Dodge, Jeep, RAM, Nissan and Kia auto finance specialists step in. We're here to help you by going over every option clearly, and will work hard to find the right plan for you. We want to make your dreams of ownership happen, and this is all part of the Tri-Star experience we strive for.  We specialize in assisting all credit car shoppers including those with poor credit, bad credit, first time and no credit.
To get the most out of your vehicle in terms of a long-lasting and quality drive, our relationship with you here at Tri-Star is going to be ongoing. That's because we want to ensure your safety and driving efficiency via our onsite car service and repair center in Blairsville. We have the latest tools and equipment to diagnose, repair, and fix your automotive needs, and of course we only use the highest quality of Ford, Chrysler,Jeep, RAM, Dodge, Nissan and Kia parts to keep your vehicle integrity high, and you enjoying a smooth drive no matter where you go.
As you can see, Tri-Star is committed to serving the automotive needs of Ford, Chrysler, Jeep, RAM, Dodge and Nissan drivers. If you're ready to put us to work, follow simple directions to our conveniently located showroom to get the ball rolling today. We look forward to serving you!
---
Tri-Star Blairsville
Tri-Star Indiana
Tri-Star Somerset
Tri-Star Tyrone
Tri-Star Uniontown
Tri-Star Nissan
Tri-Star Kittanning
Tri Star Ford, Chrysler, Dodge, Jeep
Ram, Kia, Fiat
930 Route 22 West
Blairsville, PA, 15717
Tri Star Chrysler, Dodge, Jeep, RAM
404 North 4th Street
Indiana, PA, 15701
Tri Star Ford Somerset, Inc
1250 North Center Avenue
Somerset, PA, 15501
Tri Star Ford of Tyrone
4548 East Pleasant Valley Blvd
Tyrone, PA, 16686
Tri Star Uniontown
Chrysler, Jeep, Dodge
2 Superior Way
Uniontown, PA, 15401
Tri-Star Nissan
4 Superior Way
Uniontown, PA 15401
Tri Star Ford Kittanning
151 Walnut St,
Kittannning, PA, 16201
(833) 510-5556
(724) 349-9020
(833) 303-1737
(866) 980-4693
(833) 255-9768
(888)-754-3414
(888) 389-0181
*Tri Star must be given the opportunity to beat the first bona fide competitive offer on any new vehicle. Tri Star reserves the right to purchase the vehicle from the competitive dealer and sell to the consumer below bona fide competitive offer. Vehicle comparison must be identical. Customer is responsible for all taxes, title and document fees. Excludes trade-ins. Prior sales excluded.