Locations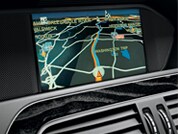 Tri-Star Blairsville
Tri Star Ford,
Chrysler, Dodge, Jeep
Ram, Kia, Fiat
930 Route 22 West
Blairsville, PA, 15717

(833) 510-5556

Tri-Star Indiana
Tri Star Chrysler,
Dodge, Jeep, RAM
404 North 4th Street
Indiana, PA, 15701

(724) 349-9020

Tri Star Uniontown
Tri-Star Uniontown
Chrysler, Jeep, Dodge
2 Superior Way
Uniontown, PA, 15401

(833) 255-9768


Tri-Star Nissan
Tri-Star Nissan
4 Superior Way
Uniontown, PA 15401

(888)-754-3414


Explore Our Selection Across Pennsylvania at Tri-Star Motors!
We welcome you to Tri-Star Motors, and we encourage drivers all throughout Pennsylvania to check out our impressive collection of new and used cars. The staff of our manty dealerships work tirelessly year after year to offer some outstanding cars to drivers around the area at competitive prices. No matter which of these many dealerships you choose, you will find a courteous staff committed to helping you find that special vehicle for your future and caring for it down the road. We want to become a one-stop shop for all of your automotive needs, so choose from any of our dealerships to learn more abut them. You will find each offers a huge selection of new and used cars, with many located just a short drive away from where you live. Welcome to Tri-Star Motors, proudly serving customers in the Indiana, PA area and beyond!
No Matter the Need, We Have a Car for You
Our customers throughout Pennsylvania all enjoy different tastes and different needs in their next new car. We encourage you to explore our dealerships to find out your best options fort your next car. Dealerships such as Tri-Star Blairsville, Tri-Star Somerset and Tri-Star Indiana offer a rich selection of Fiat Chrysler models such as Dodge, Jeep, Ram, and Chrysler. Customers in Pennsylvania may turn to any number of our dealerships for outstanding new Chrysler, Dodge, Jeep, and Ram models including:
Tri-Star Blairsville
Tri-Star Indiana
Tri-Star Kittanning
Tri-Star Uniontown
Tri-Star Somerset
You will also find other brands available at these dealerships such as Kia, which enjoys a reputation as the second-largest automobile manufacturer in the world, earning high accolades for its vehicle safety and long-term dependability. Tri-Star Blairsville provides new Kia models and a variety of other dependable brands to choose from.
Ford- The Originator of the American Automobile
Many guests of ours appreciate the performance and prestige of Ford, as one of the oldest American vehicle manufacturers in the country. If you seek a brand-new Ford F-150, Ford Ranger, or Ford Explorer, head over to Tri-Star Ford Kittanning or Tri-Star Blairsville for the latest selection of new Ford models, with some affordable used cars to explore as well.
Chevrolet- An Icon of Performance and Quality
You might hear the name Chevrolet on people's minds when they talk about the most powerful trucks and SUVs. In fact, Chevrolet offers a diverse selection of cars, ranging from the most torque-filled powerhouses, to more mellow and eco-friendly sedans. Whether you seek a powerful coupe, a luxurious sedan, or a family-friendly SUV, come to Tri-Star Chevrolet Uniontown for the latest Chevy has to offer.
Nissan- Tech-Savvy and Versatile
Nissan represents another brand which reaches the masses through their flexible sedans, sports cars, pickups, and SUVs. This brand boasts tech-savviness and long-term dependability with each new model and your next Nissan could await you at Tri-Star Nissan. Choose from one of many daily drivers, many of which come equipped with the latest in driver-assistive and entertainment technologies.
Affordable Used Cars, No Matter Where You Turn
Each of these dealerships offers an abundant inventory of high-quality used cars from these brands and many others. Each dealership staff takes our used cars quite seriously with each undergoing a thorough quality assurance check and reconditioning, as needed, to ensure they meet safety and performance standards. Many of our used cars come from more recent model years, with many offering less than 50,000 miles on the odometer. When you need something dependable and "broken-in" with little depreciation, any of our used cars will suit your fancy.
Start Shopping with Us Today!
Your shopping experience in the Tri-Star Auto Group family begins here at our hub. Feel free to check out any of our seen dealerships throughout Pennsylvania and see where your next daily driver awaits you. If you have any questions, or would like to schedule a test drive, contact our dealership staff to get started. We look forward to meeting you!
*Tri Star must be given the opportunity to beat the first bona fide competitive offer on any new vehicle. Tri Star reserves the right to purchase the vehicle from the competitive dealer and sell to the consumer below bona fide competitive offer. Vehicle comparison must be identical. Customer is responsible for all taxes, title and document fees. Excludes trade-ins. Prior sales excluded.